[2018.7.24-26] 구글 클라우드 넥스트 '18-San Francisco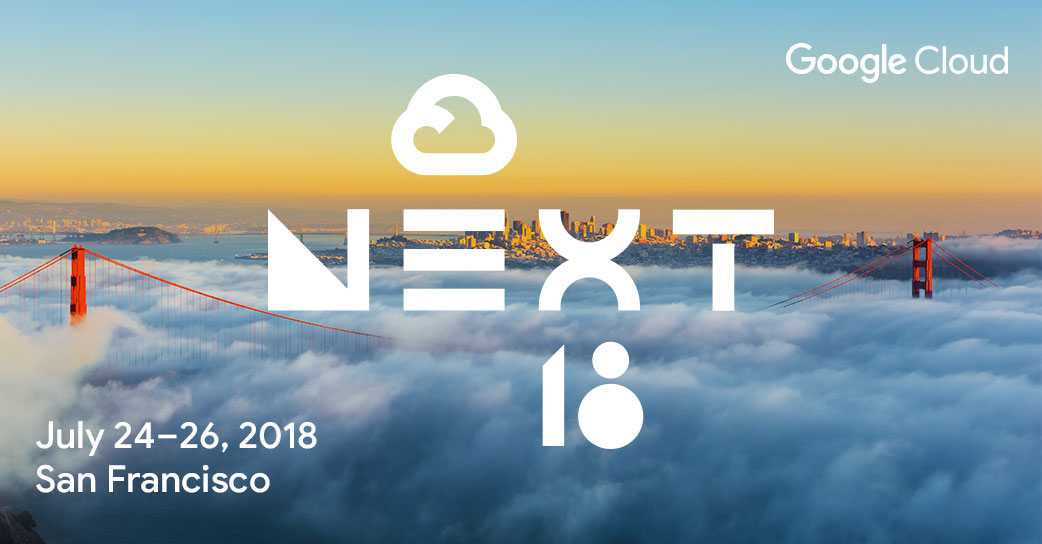 행사명
구글 클라우드 넥스트 '18
행사기간
2018년 7월 24일 ~ 26일
장소
San Francisco
참가비
EARLY BIRD REGISTRATION: $999
AFTER JUNE 1ST: $1,499
행사소개
Bootcamps & certifications
Get the technical education you need to ignite and advance your cloud career. From immersive bootcamps to convenient on-site certification testing, you will have dozens of opportunities to learn new skills and prove your expertise. Bootcamps will be offered on Monday, July 23 and Friday, July 27.
Full Day: $495 | Half Day: $249
Meet the Experts
Set up one-on-one conversations during office hours or join pre-scheduled meetups to ask your burning questions and learn from Google experts on key topics like machine learning, hybrid cloud, migration strategies, security, serverless offerings, container solutions, and app development. You'll be able to schedule time with a Google expert once our schedule builder goes live in early June.
Hands-on labs
Whether you're learning to spin up your first virtual machine or are already a Kubernetes master, you can get practical experience at your own pace during Next '18. Hands-on labs will offer you a chance to learn new skills, earn badges, and explore the latest capabilities of Google Cloud.