[가상화폐 동향] 비트코인 3만개 보유자 "비트코인, 2022년까지 25만달러 될 것"
펀드스트라트의 투자 전문가 톰리, 라이언 테일러 대시코어 CEO 등이 비트코인 상승 원인으로 미국 세금 납부 시즌이 끝난 것을 꼽았다. 세금 환급을 받으면 새롭게 진입할 자금이 생긴다는 분석이다.
한편, 투자전문가 팀 드래퍼(Tim Draper)는 2022년까지 비트코인이 25만달러가 될 것이라고 전망했다. 이는 톰리가 2018년에 2만5000달러까지 오른다고 전망한 것의 10배에 달하는 수준이다.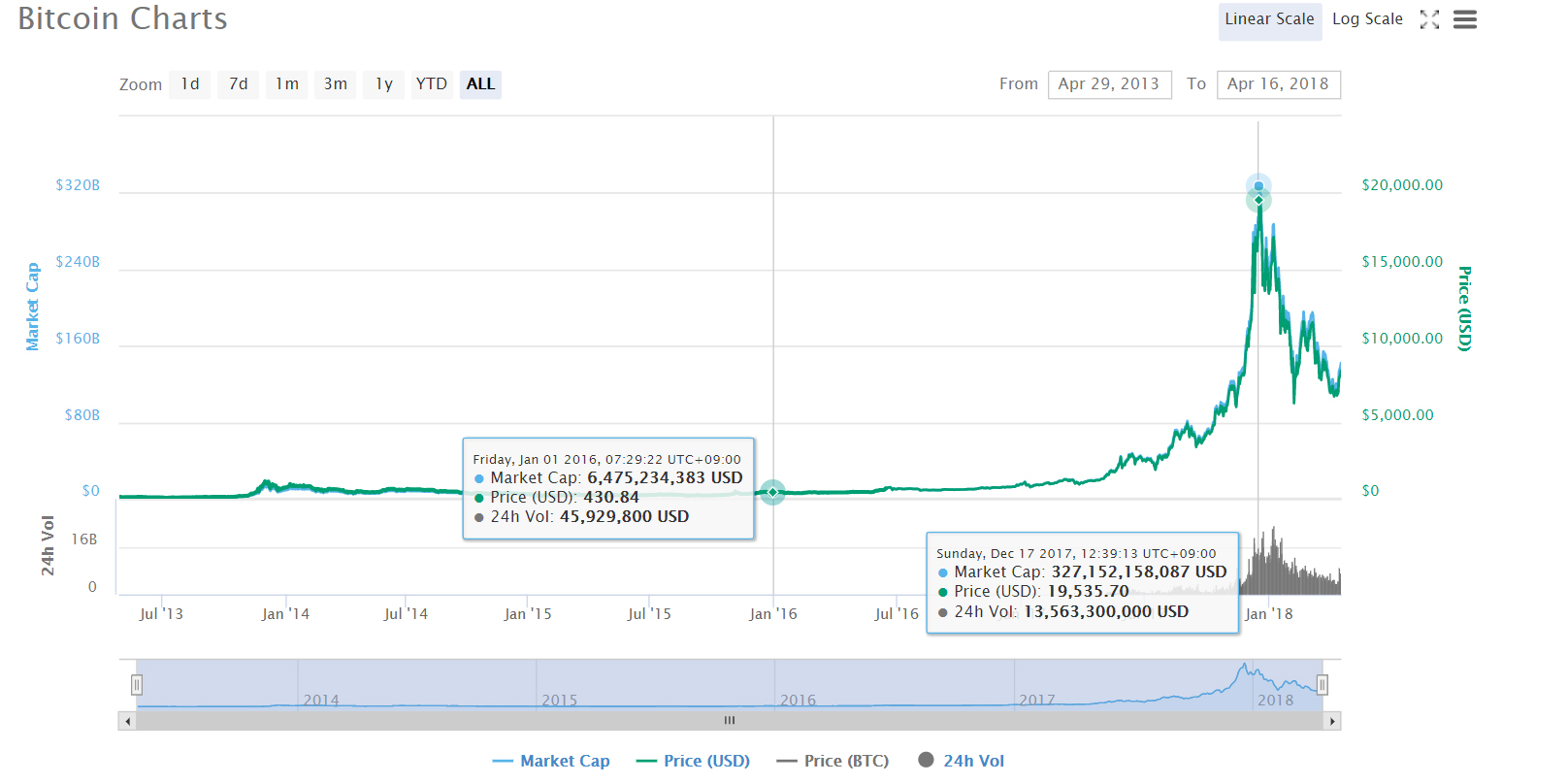 팀 드래퍼는 비트코인이 지난 2년동안 4000배 증가했던 추세가 이어져 4년 안에 3000배가 더 뛸 것이라고 주장했다.
그는 2014년에 비트코인 3만개를 구입했으며 여전히 보유하고 있는 것으로 알려졌다.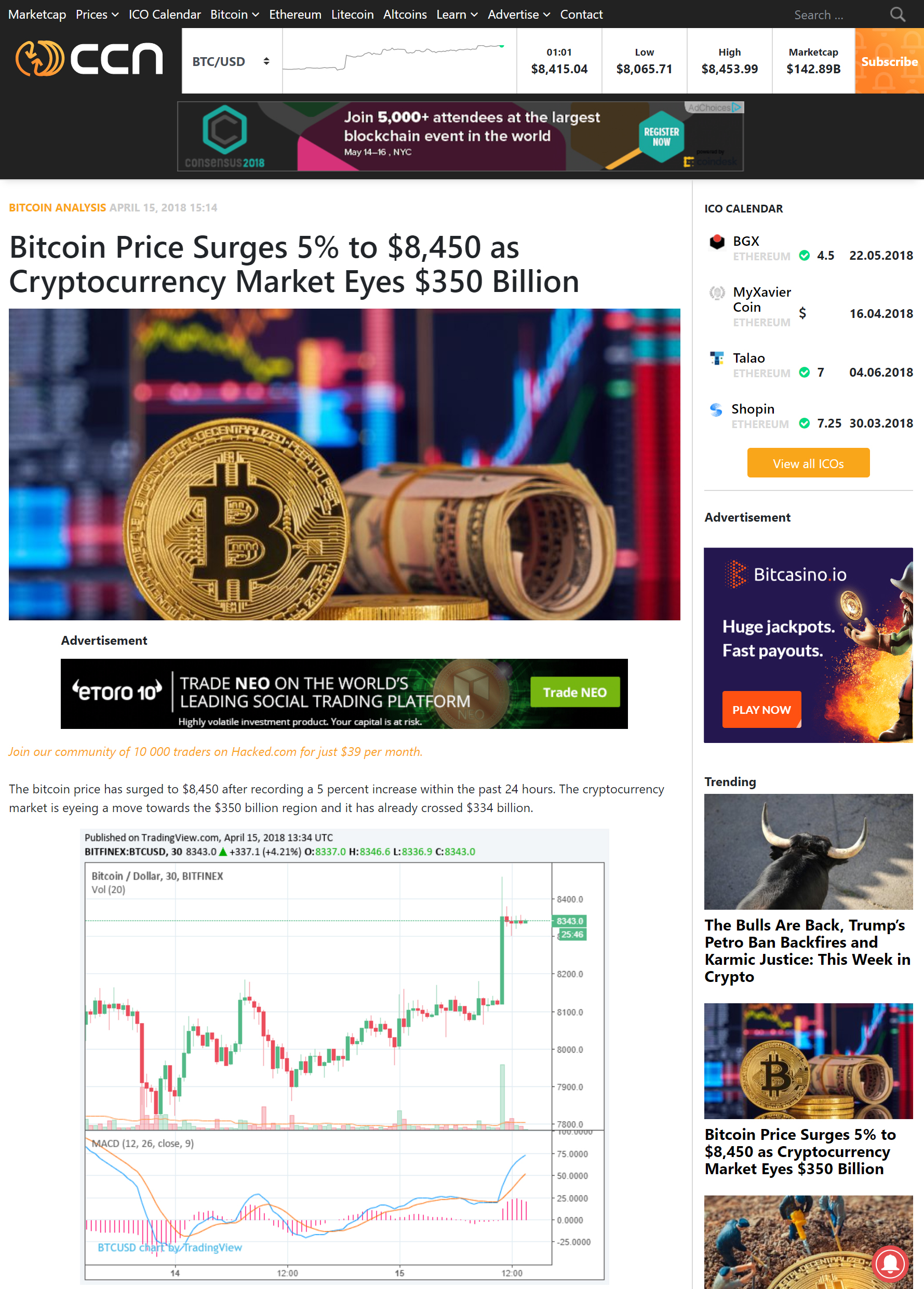 Bitcoin Price Surges 5% to $8,450 as Cryptocurrency Market Eyes $350 Billion
Several analysts have recently stated that the price surge of bitcoin may be attributable to the end of the tax season of the US, as Wall Street analyst Tom Lee previously stated.
"The selling pressure associated with tax day has subsided right now. As people get their tax returns, there may be new money entering the market," said cryptocurrency software company Dash Core CEO Ryan Taylor.
In early April, Lee echoed a similar stance as Taylor and predicted the price of bitcoin to increase as soon as the tax season comes to an end, as investors in the US could owe as much as $25 billion in taxes to the Internal Revenue Service (IRS). Lee told CNBC: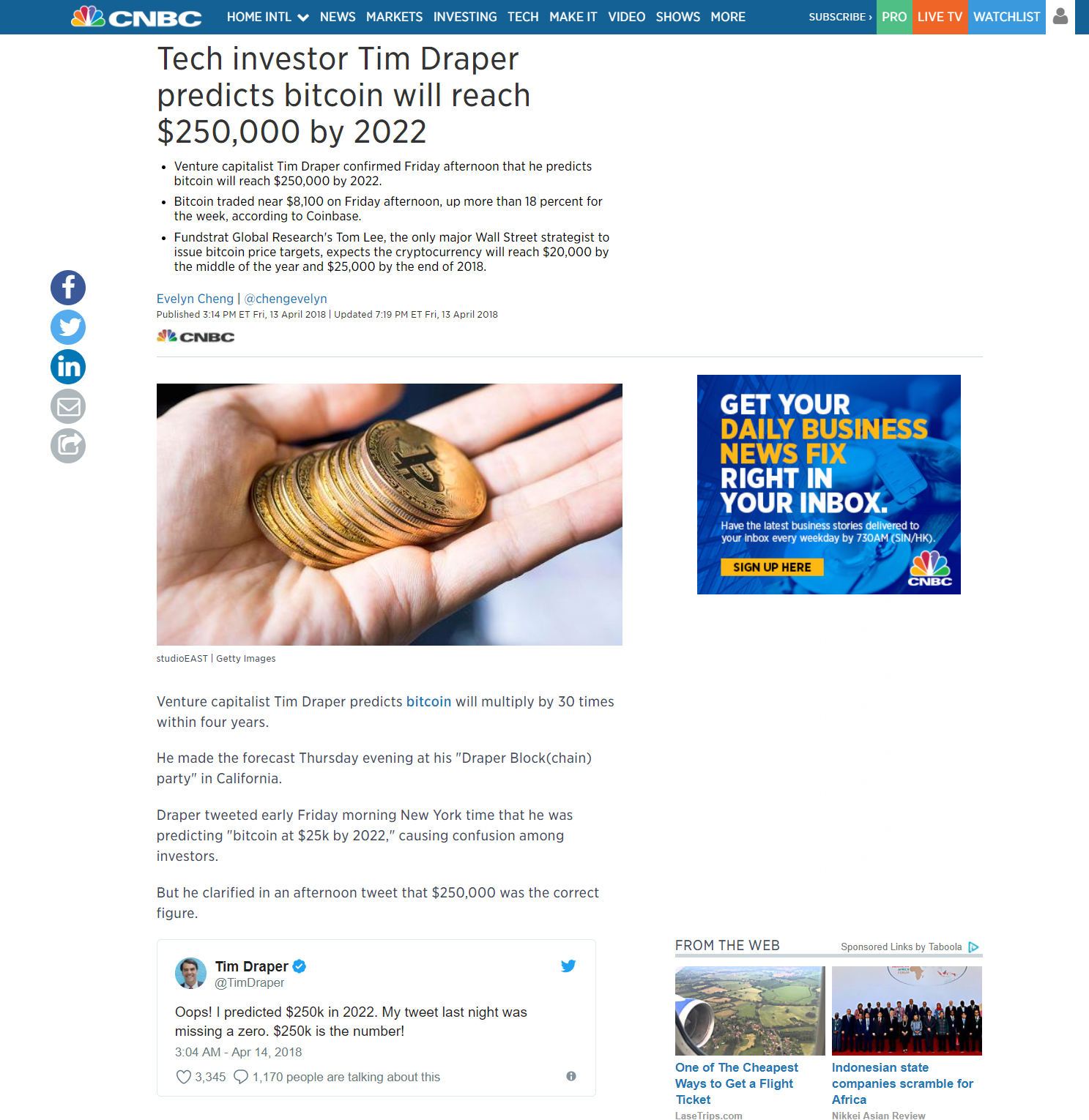 Tech investor Tim Draper predicts bitcoin will reach $250,000 by 2022
Venture capitalist Tim Draper predicts bitcoin will multiply by 30 times within four years.
He made the forecast Thursday evening at his "Draper Block(chain) party" in California.
Draper tweeted early Friday morning New York time that he was predicting "bitcoin at $25k by 2022," causing confusion among investors.
But he clarified in an afternoon tweet that $250,000 was the correct figure.
"But think about it this way: that's four years from now. That's a 3,000 percent return from here. But over the last two years bitcoin has had a 4,000 percent return. It would be a continuation of that trend."
Draper is founding partner of Draper Associates and DFJ, an early investor in Skype and Chinese search giant Baidu. He bought nearly 30,000 bitcoins in a 2014 U.S. Marshals Service auction, all of which he told CNBC in December he was still holding. If that is still the case, Draper's bitcoin investment is worth roughly $243 million at Friday's prices.